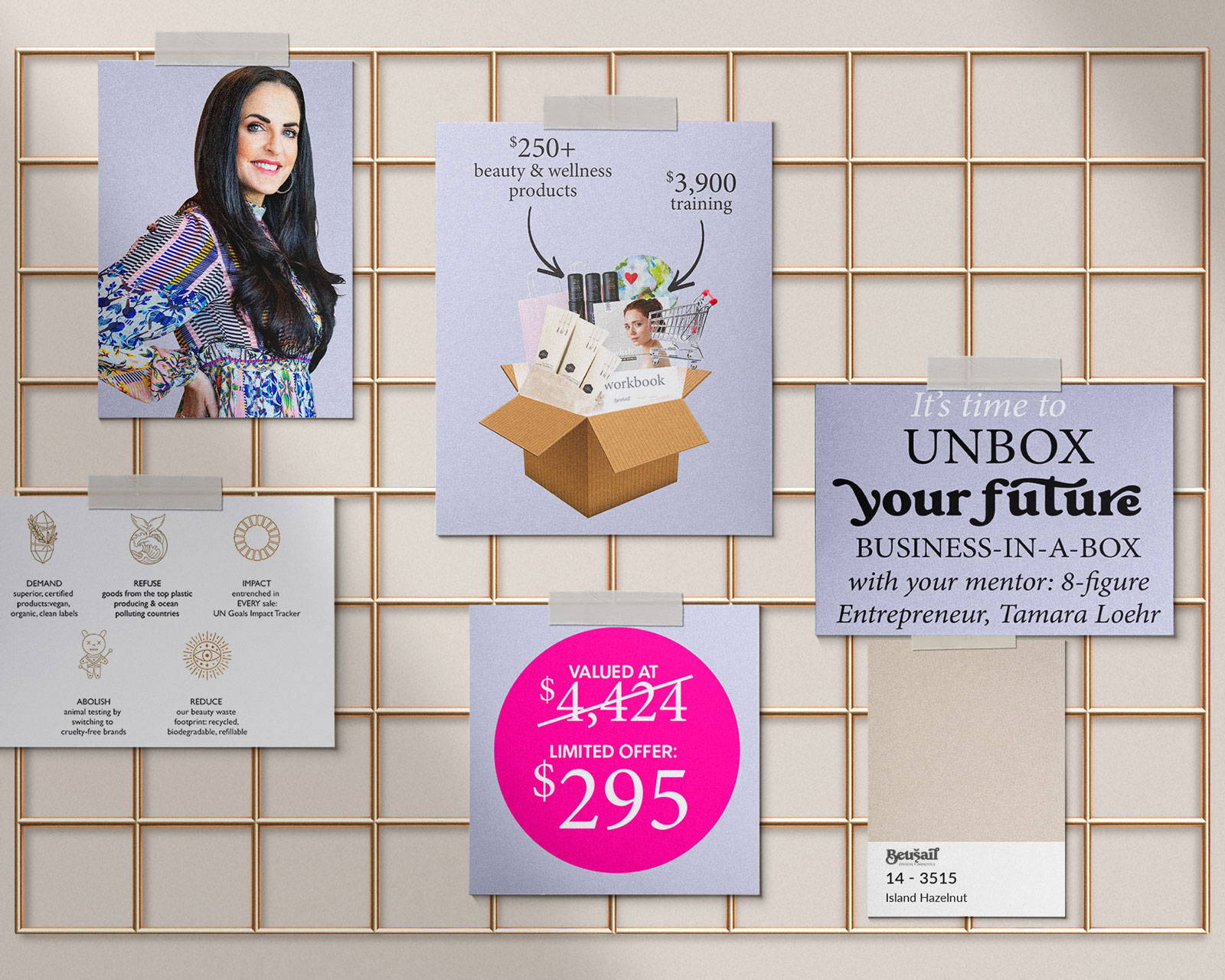 Do You Aspire To Be Your Own Boss?
Transition to Entrepreneurship in a weekend with our
Your Host And Mentor: 8 Figure Entrepreneur, Tamara Loehr

Start generating income in 48 hours co-selling online - 2 button clicks

Get 30% commissions, selling ethical products online to consumers

ZERO capital required for inventory or operating expenses

NO RECRUITING involved. This is NOT a networking marketing or MLM scam
Full pathway provided to profitable and sustainable entrepreneurship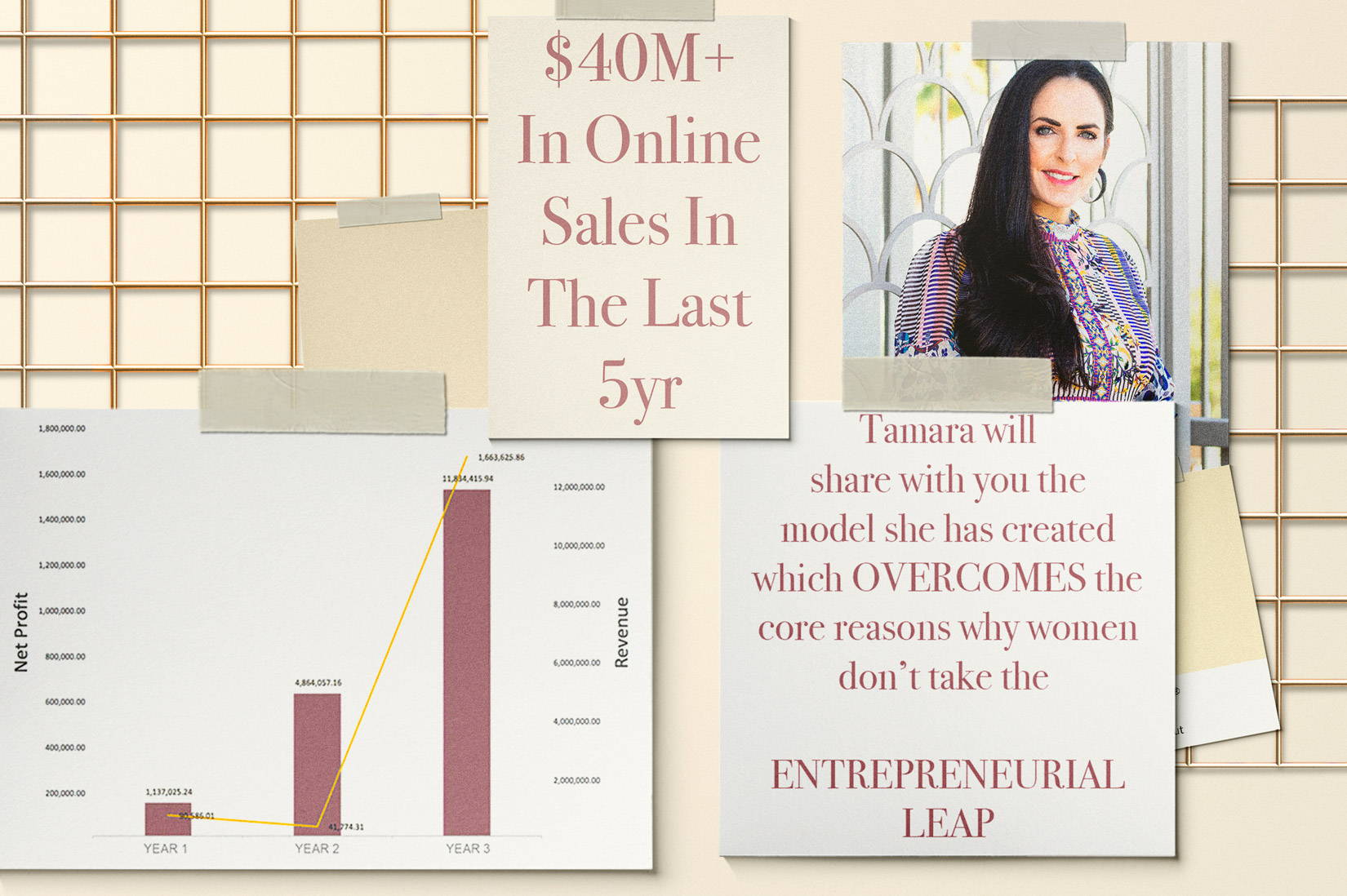 A 2 day live (via zoom) workshop: training, mentoring, execution & coaching (this is with real experts, real time, NOT evergreen!)

$250+ of Ethical Beauty and Wellness Products That Are Vegan, Cruelty-Free, Locally Made & Give Back To The United Nations SDGs
Training Content Delivered via Zoom - login from anywhere

Hot Tresses Shampoo, Conditioner & Leave-In

Marz Oral Sprays: Shine Energy, Slim, Sleep

​​Beusail Workbook: Training booklet & journal

Tamara's Amazon best-selling book: Balance is BS - How to have a work, life blend
• Meet your 8-figure Mentor, Tamara Loehr and her expert team: Why every woman should sell products online

• How to grow online revenue selling ethical beauty & wellness products
• Why the timing is NOW: the rise of female founded brands that give back
• How to get to 6 figures without investing in stock and massive overheads
• Designing your Profit & Purpose 1-page personal plan
• Your Magic Number: Key Metrics to calculate how quickly you can QUIT your job
Evening Ceremony
• Intentions Ceremony: Manifesting your mission
• Get to know the Beusail Tribe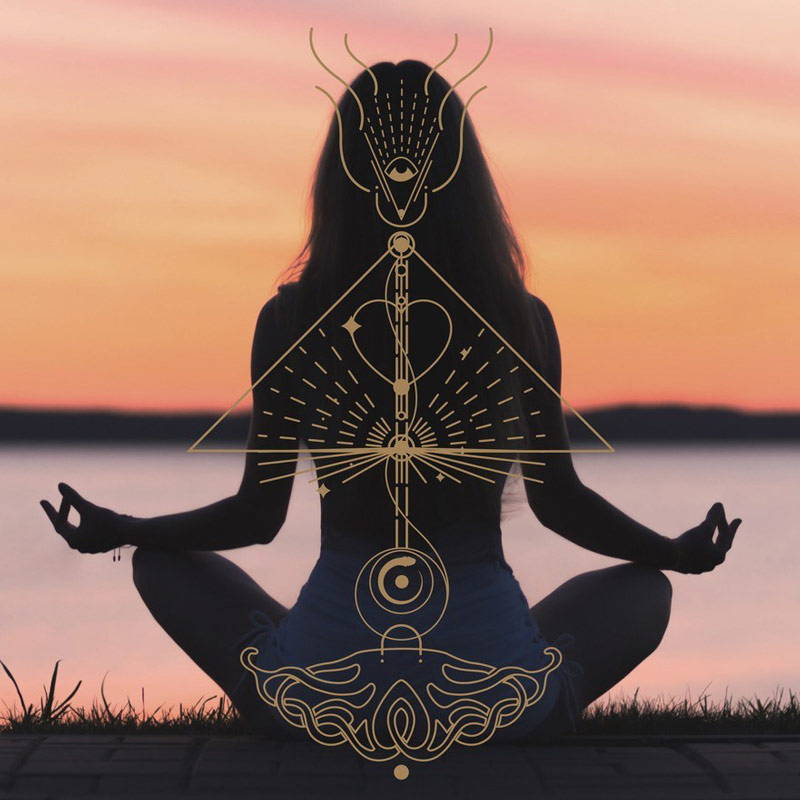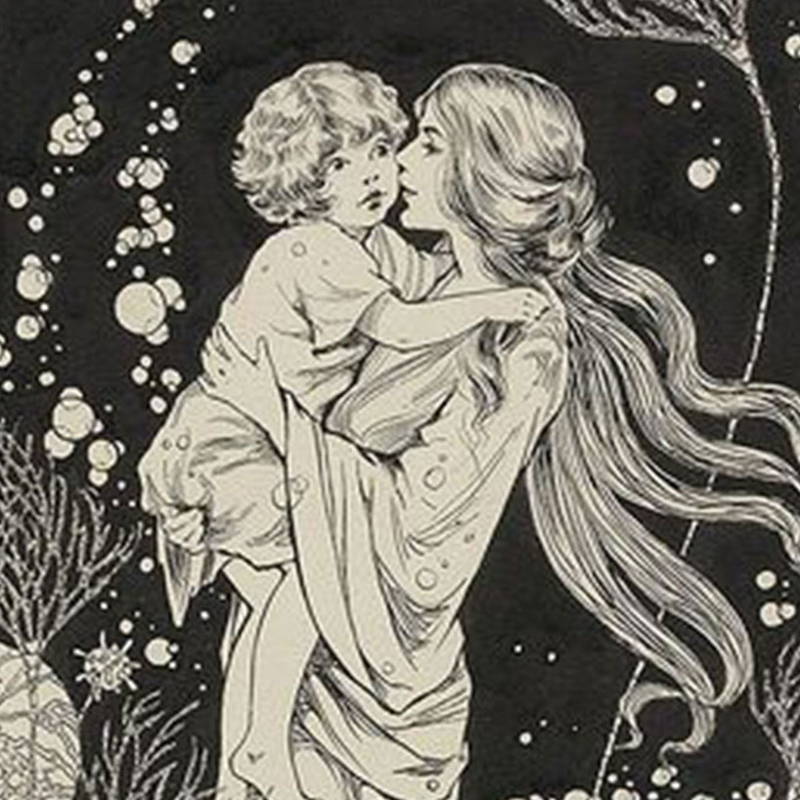 •The game changer in online sales: Co-selling
• The 'Serve, don't Sell' model: Education and Impact
• Dream 20: identifying conscious customers and leveraging your existing social currency
• Content-in-a-Box: Templates and Training on how to create Engaging Organic Posts
• Adopting the high-converting Customer Value Journey (CVJ)
• The importance of having a strong 'why' and social proof.
Celebration: Sales and Impacts
Your Facilitators
• Tamara Loehr: Award-winning global Wellnesspreneur
• Natalie Nichols: Digital Marketing & Online Sales Expert
Training Value = $3904

NOW is the time to stop dreaming and start acting! This is the best chance you will ever get to make your entrepreneurial dreams come true.


DON'T MISS OUT ON THIS UNIQUE OPPORTUNITY
PROGRAM WILL RUN SAT 12th & SUN 13th JUNE
USA - PST
Who Is Business In A Box Right For?
​​Women looking to transition to entrepreneurship

Women without startup capital

Women looking for a low risk way to get started

Women looking to initially create a side hustle

Women wanting to have a business that stands for "profit and purpose."
So what's holding most people back from successful entrepreneurship?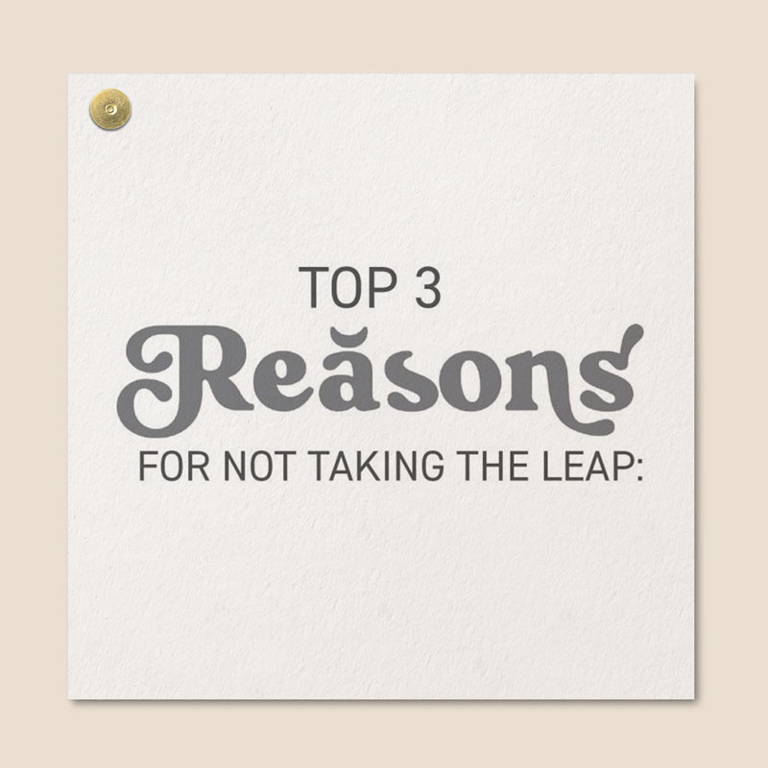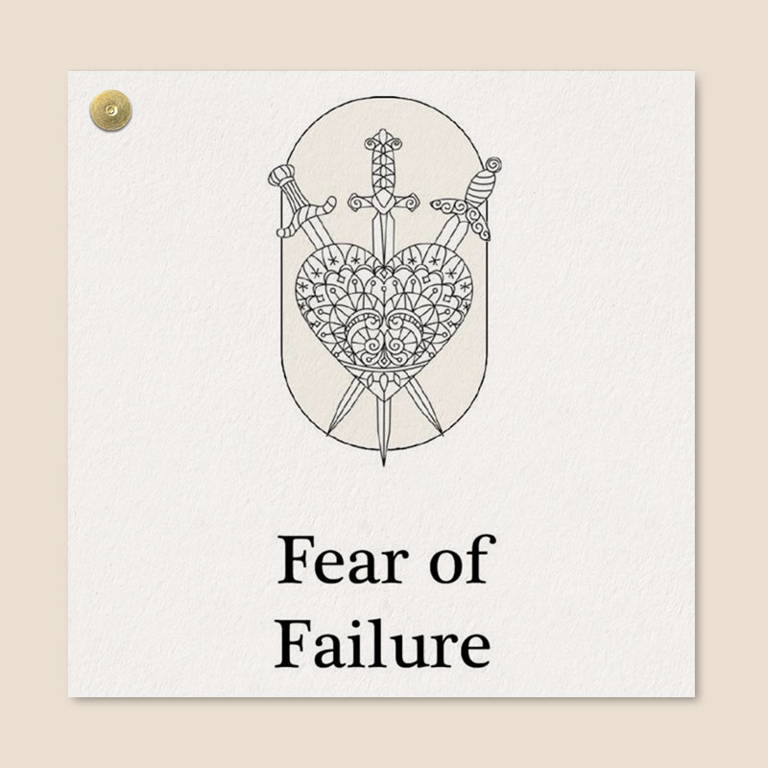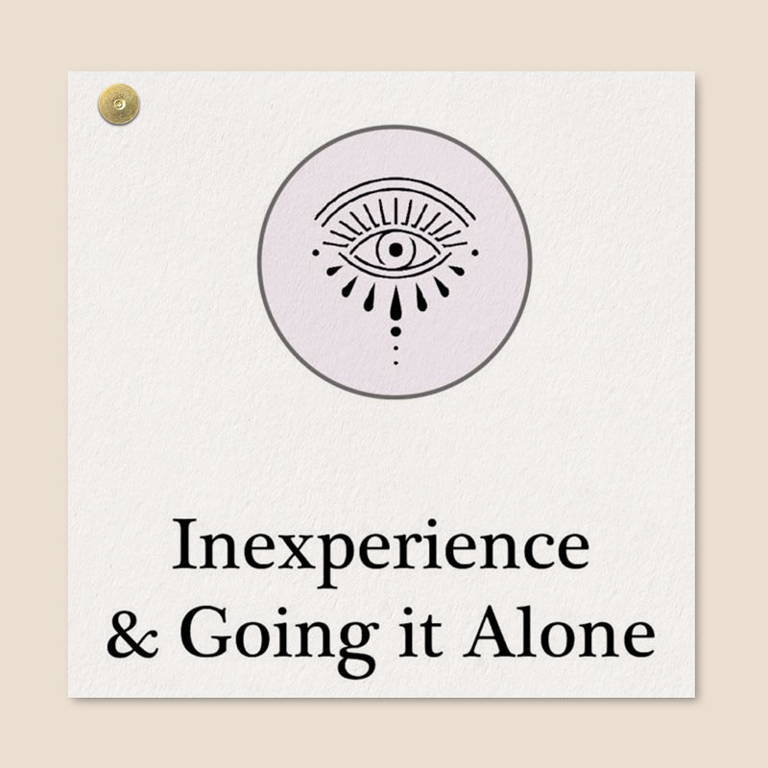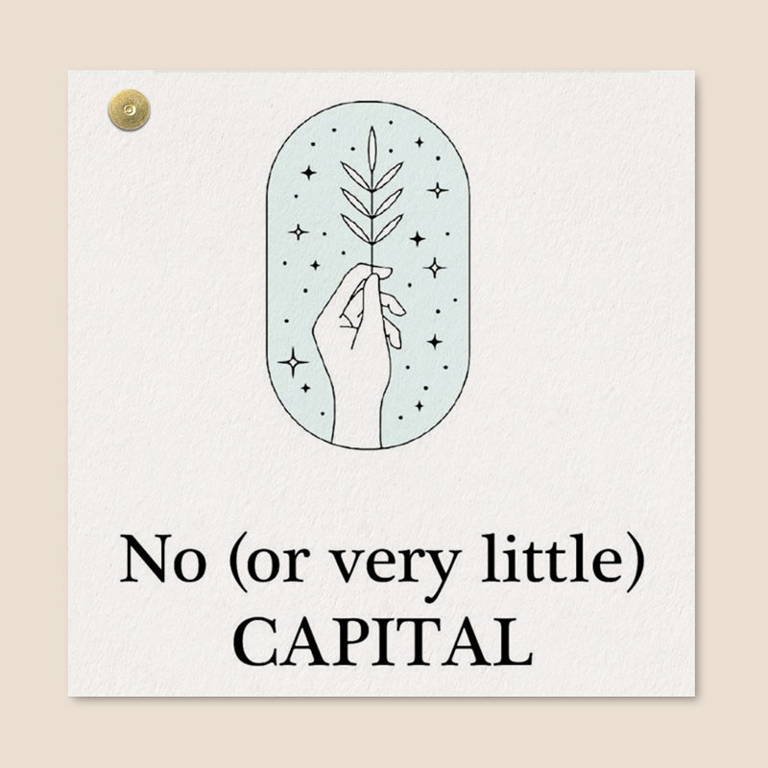 Women are looking for a solution but are falling short:
They want more flexibility and freedom, but cannot afford to quit their jobs.
They want to be in control of their destiny.
Their goal is to create wealth & assets for their family.
Lessons learned on what DOESN'T Work...
Options and Models that don't work well when transitioning to entrepreneurship:
MLM/Direct Selling: 97% of people lose money.
Raising Capital: women get access to less than 2% of capital.
The Amazon and E-bay dream: you don't own the customer and it requires capital for stock and ads.
Creating your own brand without the necessary experience (9 out of 10 fail...)
DON'T MISS OUT ON THIS UNIQUE OPPORTUNITY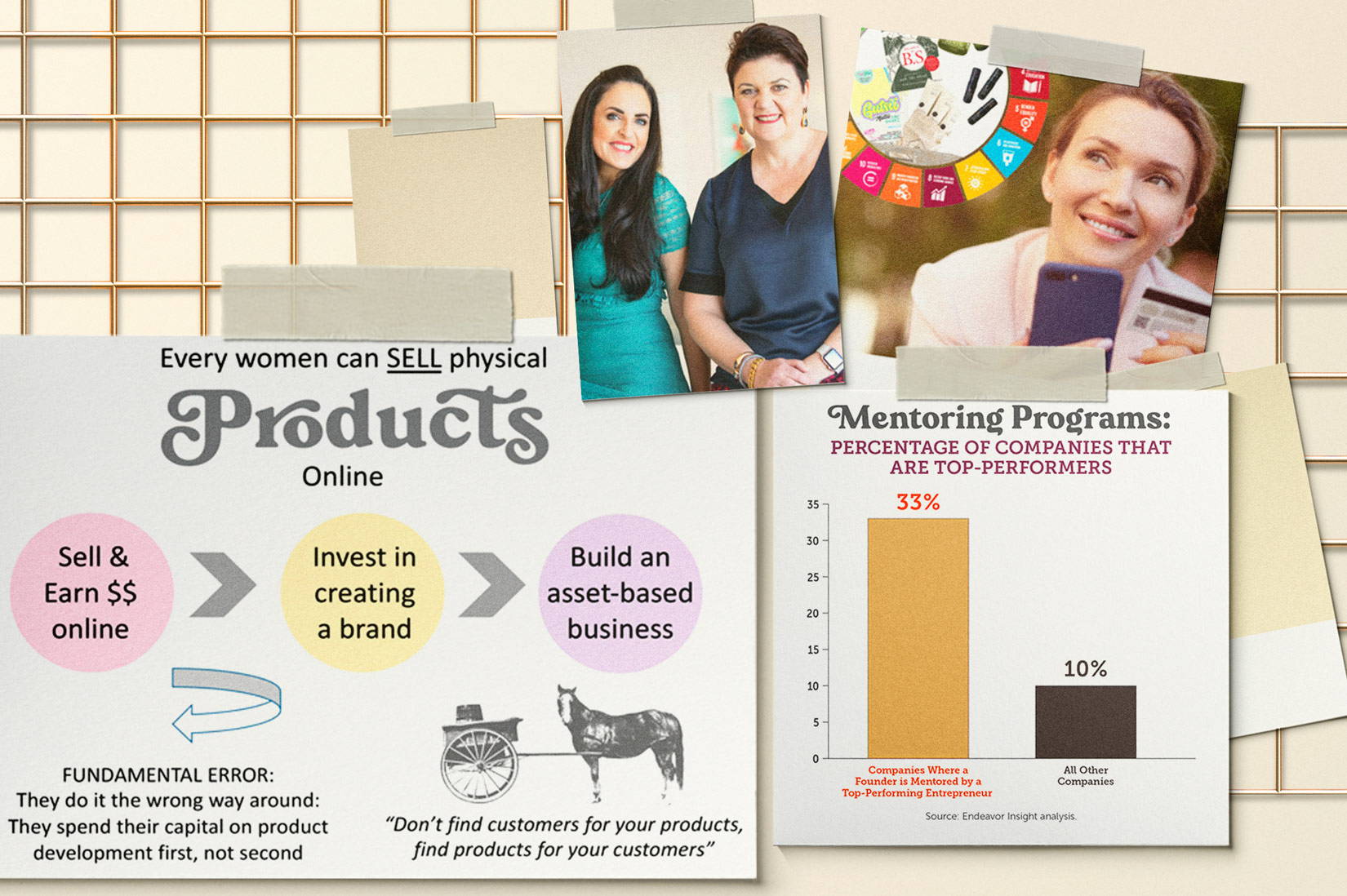 Selling products online is not hard when you know the secrets...
1. Learn the art of selling online through digital marketing
2. Build a customer base and start making $$ selling other peoples' products
3. THEN launch your own product to an existing customer base using $$ from your sales (optional)
"Women do NOT want another evergreen, face-less training course! Women want real-time connection, Mentors for guidance & a like-minded tribe" — Tamara Loehr
The Answer is... the Right Approach
The biggest investment you can make is in

YOURSELF

!
Learn how to sell products online,

NOT

on developing products.
DON'T MISS OUT ON THIS UNIQUE OPPORTUNITY
"It's exceeded my expectations. I've loved Tamara's amazing creative inspiration and conceptual thinking that's really helped me moved ideas forward — even after owning the business for 14 years! I feel very humbled and grateful to be working with her."
Janine Hall
"An outstanding wealth of experience … the technique has been wildly successful for people. There really is almost no value you can put on this. Beusail helped me create solid structural pathways a solid core to take this business to where I wanted it to go."
Toby Leon
"In one word, having Tamara Loehr as my mentor has been LIFE - CHANGING. In under 6 weeks, I'm already achieving over $30K per month. With her help, I have no doubt I'm going to be successful and reach my goal of $1M year very soon."
Isis Djata
"The advice is so straight forward and smart. Just hearing how Tamara has implemented these in her own businesses is so interesting. I love that so many of them speak to profit and purpose — that speaks to my heart."
Bonnie Kuhl
Tamara Loehr has generated more than $40M+ in online sales in the past 5 years alone selling beauty and wellness products. Tamara is a globally recognised and award-winning entrepreneur, including a Gold Stevie Award in New York for Fast Growth, Fast Starter Top 20 and 3rd place in Smart Company.
Tamara is an animal and nature lover, Australian, and mother of 2. Tamara appears as a regular business radio co-host for a popular Los Angeles radio station, is a member of the Young Presidents Organisation in Hollywood and has appeared on QVC home shopping. Her book 'Balance is B.S: How to have a Work, Life, Blend' is an Amazon best selling release with over 200,000 followers online.
Tamara founded Beusail to share her inside processes and secrets to selling online in order to help benefit women around the world so they too can achieve their ideal life: purpose & profit (more money, more time, more purpose).
Tamara believes entrepreneurs will solve the world's problems, not governments. Tamara stands for 'business for good' with giving embedded as a cost of goods. As a member of the EO Equity committee, Tamara has partnered with Buy1Give1 to positively impact the world through their commitment to the U.N. Sustainability Goals.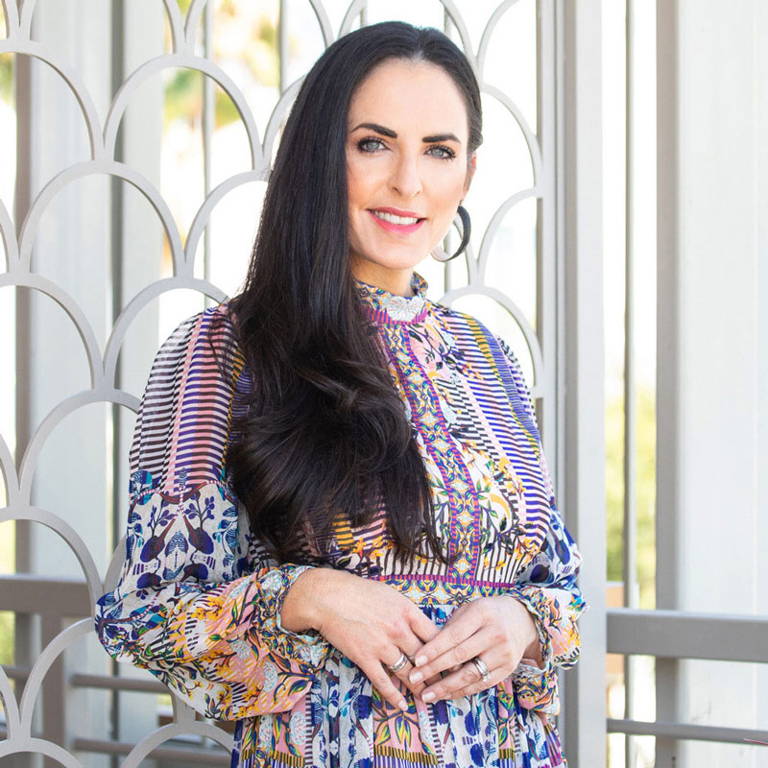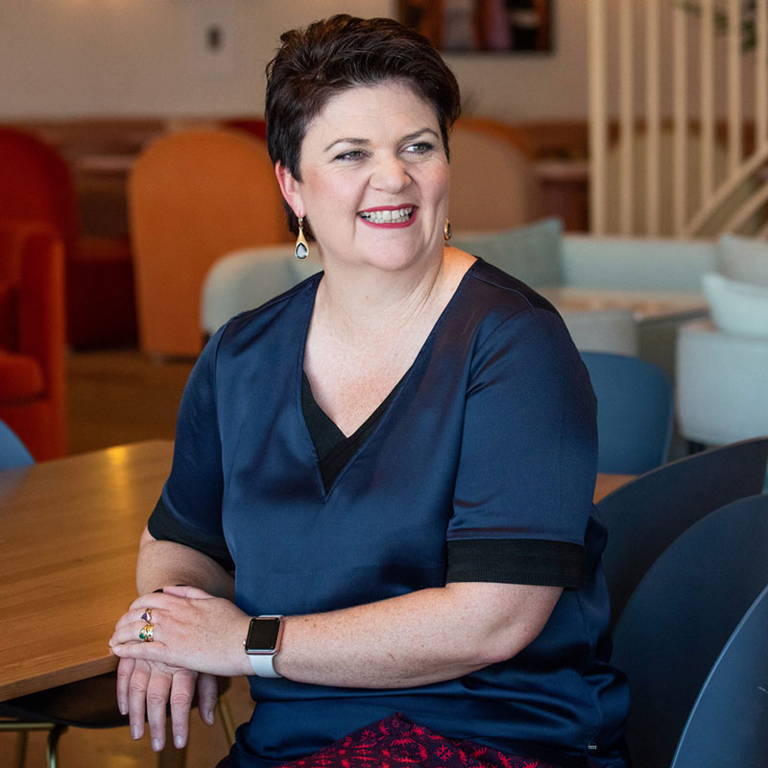 Natalie Nichols is a Digital Marketing and Technology specialist. Since she founded her first business at 21, Natalie's experience is expansive and includes applications, infrastructure and hosted/managed services across a multitude of industries, corporate and government.
Natalie has been directly responsible for building and developing technology products, strategies and roadmaps. As well as managing portfolios of projects, contracts and vendors, with values often exceeding $50M and with a high public profile.
Often referred to as the 'integrator', Natalie is a Certified Digital Marketer Trainer and mother of 2 teenagers. Natalie has a gift of cutting through the tech-jargon to accelerate your training regardless of your tech abilities. Her mission in Beusail is to give our Wellnesspreneurs the online infrastructure, tools and training to attract and convert sales online with ease, working from your computer or phone anywhere in the world.
Natalie brings her personal passion of planets, spirituality and creative writing (google Natalie Gayle!) to the party. After all, this is a journey we take together with gumption, as friends and with our families by our side.

"Tamara and Natalie have great wisdom and insight and the amazing ability to draw out concepts, ideas and the best in the people she meets and works with. They can visualise potential leverages and opportunities that you never dreamed of and helps translate them into your strengths because she intuitively understands who you are as well as what you want to achieve. I would fully recommend them to any entrepreneur wanting to find their next (or first) step - and wants someone who "gets it" and wants to be part of your journey to success."

"I am incredibly grateful for Tamara's … her unique ability to extract the potential from ideas and individuals is mesmerising. Within a week Tamara changed, supported and guided the entrepreneurs and catapulted them on to a platform from where they could further excel and untimely succeed in global markets. She is a visionary who leaves a wave of inspiration and hope. Her passion, enthusiasm and drive for entrepreneurs are second to none."

"Tamara is amazing! I highly recommend her as a business mentor to support and drive entrepreneurial success, providing direction and offering solutions to overcome challenges to keep moving forward. Tamara is a truly inspiring and passionate entrepreneur. Her extensive business experience and knowledge is invaluable. We really appreciate her willingness to give back and help grow and support our thriving ecosystem."

"Tamara is an inspiring female executive with great visions to support women in business. Her knowledge and experience are first class. She is great role model to those of us who are still climbing our mountain to the top of our chosen fields/industries. As a creative person who seeks mentorship to grow my business holistically, I find Tamara a refreshingly candid but also a positive influence in every aspect of this journey into entrepreneurship."

"Tamara is an inspiration to aspiring business women, refreshing, incredibly real with an innate ability to discern the value proposition in a conceptional startup idea. Her insight into helping me define the problem into an actual branded business concept took less than three hours. Thank you Tamara I'm so excited, privileged and motivated to be working with you into the future."